Krypton Shield
Pest Control Insulation Miami, FL
Krypton Shield
Pest Control Insulation Miami, FL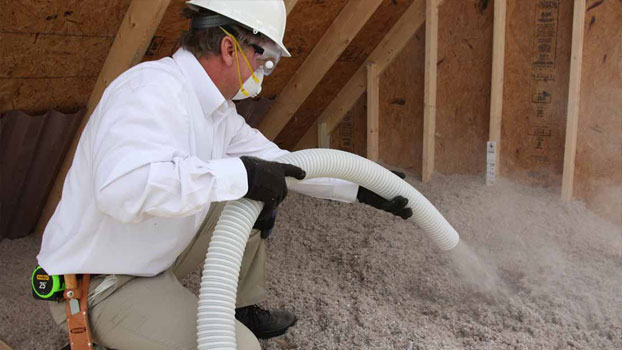 Krypton Pest Control is now offering an innovative NEW add-on service that is green and aligns beautifully with current IPM techniques. TAP® (Thermal-Acoustic-Pest Control Insulation) when added to existing insulation or installed on its own, Thermal Acoustical Pest Control Insulation controls bugs and helps to keep the air in the living areas of your home comfortable. It reduces the required energy needed to heat or cool the home and, in turn, reduces your heating and cooling costs.
Uniquely offering two solutions in one product: an energy-efficient blown-in insulation coupled with the added value of pest control. TAP® helps keep the bugs out and comfort in! Let us be the solution for making your home energy efficient, comfortable & pest protected.
What Is Krypton Shield Pest Control Insulation?
TAP®, which is a Thermal, Acoustical, Pest Control Insulation, is a thermally and acoustically superior insulation product that is environmentally sensitive while permanently controlling pests. It is made principally from recycled paper that is diverted from landfills.
The paper is reduced in size and then fed through a disc mill, whose exceedingly fine tolerances explode the fibers into a soft, gray, cotton-boll-like substance. The product is infused with borates through a proprietary process. Because of its Borate content and pest control capability TAP® insulation has his own EPA registration number and only pest control and state certified personnel can install this product.
TAP® is a "loose-fill" insulation, so it is installed by blowing the product into attics on top of existing insulation It will reduce heating & cooling costs up to 30% annually by keeping structures warmer in the winter and cooler in the summer.
TAP® also controls common household pests that nest in attics and walls like roaches, ants, termites, and silverfish. Krypton Shield, therefore, provides a long-term, preventative approach helping protect structures from many common household insects while reducing energy consumption.
How Does Krypton Shield Pest Control Insulation Services and TAP® Work?
TAP® is not only an innovative approach to pest control, it is one the best performing insulations available to today. Outperforming traditional insulation by 32% and, as a denser, loose-fill insulation, Krypton Shield Pest Control Insulation technicians will fill in all of the nooks and crannies traditional insulation rolls do not. The science tells the story, but simply put, TAP® just works better!
Not only does TAP® outperform other insulation from a thermal and acoustical standpoint, it takes less energy to manufacture. Only Krypton Shield Pest Control Insulation services offers our customers a triple benefit of a more energy-efficient thermal envelope, greater acoustical comfort, and the added value of pest control all wrapped up in an innovative pesticide.
It is simple…no other pesticide or insulation product comes close!
How Krypton Shield Pest Control Insulation Services Stacks Up to Other Insulation providers
Not all insulation is created equal. In fact, insulation made of cellulose has a greater R-value (resistance to heat transfer) at R-3.6 per inch than traditional insulation. The benefit to you is that fewer inches of TAP® are needed to protect the home from the winter cold and summer heat.
TAP® is, first and foremost, an EPA-registered pesticide NOT a treated insulation.
TAP®,is a registered pesticide product backed by the EPA and a lifetime warranty that offers an additional layer of home protection and the peace of mind your customers seek. KRYPTON SHIELD Pest Control Insulation Services is a proactive, preventative approach to pest management that follows current Integrated Pest Management (IPM) techniques. This coupled with the thermal and acoustical benefits of cellulose elevate TAP® and Krypton Shield Pest Control Insulation services as THE insulation choice for homeowners and the professionals that serve them.
Benefits of TAP® Pest Control Insulation:
TAP® is the only insulation product registered by the U.S. Environmental Protection Agency to control insects and provide superior insulation qualities.
TAP® satisfies the demand for 'green' sustainable construction practices by the ever-growing, environmentally-conscience government as well as commercial and existing residential home customers.
TAP® is cost-effective – a one-time investment with no re-treatments required.
TAP® is an ENERGY STAR® Partner being recognized as a qualified insulation product.
TAP® routinely undergoes frequent and rigorous testing to maintain its UL Classification.
Why Choose Krypton Shield Insulation & Pest Control
Krypton Shield Pest Control Insulation installs TAP® insulation material which is registered with the U.S. Environmental Protection Agency to control insects that also includes an ENERGY STAR® label and UL Classification. Not only does it outperform traditional insulation in keeping a structure thermally sound year-round, Krypton Shield Pest Control Insulation services also helps prevent and eliminate potentially destructive and disease-transmitting and wood destroying pests from entering the home's living and working spaces.
Let Krypton Shield Pest Control Insulation
Krypton Shield Pest Control Insulation also offers extraction services: Krypton Shield Pest Control Insulation will remove old batted or unhealthy rodent feces and urine contaminated insulation, and install new and clean insulation. Additional charges apply.
Krypton Shield Pest Control Insulation is not the manufacturer of the insulation material TAP®.  Krypton Pest Control Co. shall assign all applicable manufacturer's warranty to customer. Customer acknowledges that Krypton Shield is performing a service. Krypton Shield makes no warranties with respect to the insulation, whether expressed or implied, including without limitation, any implied warranties of merchantability or otherwise. Krypton Shield disclaims any and all liability for consequential, incidental, and other damages, however cause.
GAIN PEACE OF MIND
Same Day Pest Control Available
When it comes to pest infestations, we know you want the problem taken care of immediately. Our prompt & professional team will eradicate pests as fast as we can. We even offer same day pest control services!* *If you call before noon (M-F)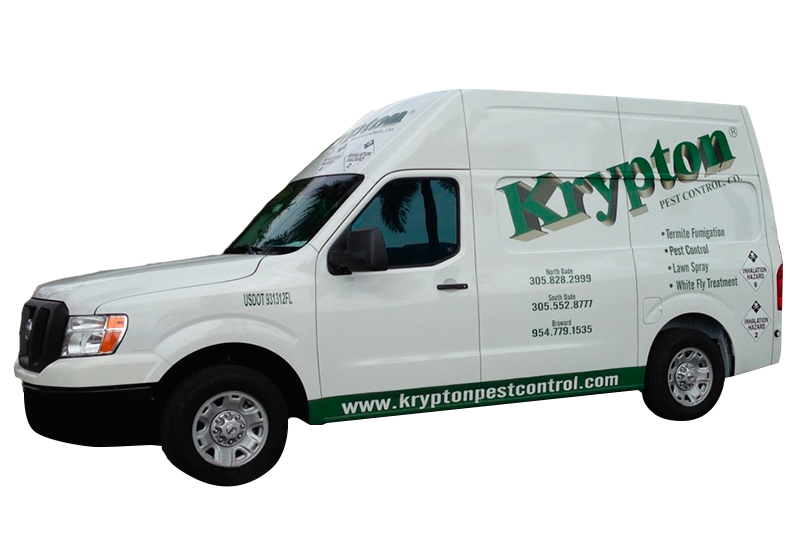 TESTIMONIALS
What Are Clients Are Saying
" Wonderful company to work with. Reached out about tenting and that same Friday the tent was up. They arrived in a timely manner the day of and suggested I remove a couple more items from the house..."
" These guys are great, special thanks to Santiago and supervisor Michael, was kind of worried in the beginning as I always go with companies that are recommended, everything went smoothly."
" On April 27th our condo was tented by Krypton. The salesman came to the meeting and explained in detail how to get ready before tenting. We also received information in writing. "
" The crew was very professional, polite and respectful (short on English) but not an issue. Company called as ahead as promised and showed up within the time frame and adhered to my requested time."
" After months of working with inexperienced exterminators we finally found Krypton Pest Control service that knows the difference between black varied ants and black carpet beetles."
" I highly recommend this company. I have several rental apartments and use them regularly to keep pest out of the units. They work with my tenants schedule and are very flexible. I also use them to..."
" Armando and his team are dedicated to positive customer service. They are on time and communicate with homeowners during the whole process. Good prices for great services!!!"
PEST SOLUTIONS
We Protect You From Over 50 Pests
Is a mystery pest bugging your household? If you're not sure what kinds of pests you have, it can be hard to know what you need to do to solve the problem. Get your answers here using our guide to common pests in South Florida. Krypton Pest Control can help you identify that mystery pest and can get rid of them for good.
VIEW ALL
SCHEDULE YOUR FREE PEST INSPECTION TODAY!
Tell us how we can help you get back to being bug-free!