Rodent Control Miami, FL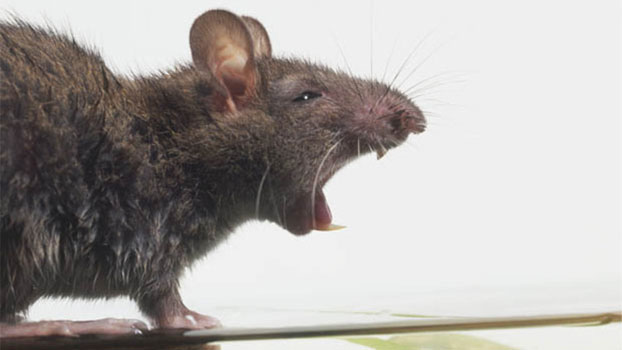 Seeing rodents either be it a mouse or a rat in your Miami home or office can be one of the most disturbing experiences for some individuals. It is highly advised that that for the overall quality of your health, that you do not live with these type of rodents in your home as it may create an unsanitary environment for you, your children, and or your pets. If you have seen rodents or the signs of rodents in your home or commercial property and want to have a professional Rodent Control company investigate the problem, give the Professional Rodent Control experts a call at Krypton Pest Control in Miami, FL.
Signs of a Rodent Infestation Miami, FL
If you've never dealt with rodents before, it might be hard to know exactly what to look for in order to identify a rodent infestation and know when it's an appropriate time to call the Rodent Control professionals at Krypton Pest Control for an extermination appointment. These are some of the most common signs that you have a rodent problem in your home that may require immediate attention.
Rodent Dropings in Miami, FL
If you are seeing rodent droppings throughout your home that cannot be attributed to pets, then it's very possible that you have a rodent problem that may require immediate Rodent Control. This usually indicates that you have mice or rats in the home. Mouse droppings are typically much smaller while rat droppings are half an inch or longer in length. Make sure that you take photos of the rodent droppings that you find and document their location so that it will be easier for our Rodent Control Team to exterminate your rodent problem.
Rodent Urine Odor in Miami, FL
Like with rodent droppings, urine odor or presence is a sure sign that there are rodents in your home. Rodent urine typically has a strong, musky odor that is very easy to notice when there are large rodent infestations.
Gnawed Holes in Miami, FL
No, holes in the wall are not just in the cartoons! If you see holes gnawed through your walls, that is a guaranteed sign that there has been or is currently rodents in your home. Both rats and mice do this and you can tell which one you have a problem with by what size the holes are.
Rodent Nests in Miami, FL
Rodent nests can be tough to spot, but if you can find one it's a good sign that there are many mice or rats in your home. Mice will generally use string, paper, and other shredded material to build their nest. They generally build their nests indoors while rats will build theirs outdoors. Rats will also tend to nest in attics, trees, and landscaping so if you believe you have a rat problem, be sure to check all of those areas.
If you have a Rodent Problem in your home or business, there is no time to spare! Give the trained professionals at Krypton Pest Control a call in Miami (305) 828-2999 or in Broward County (954) 779-1535. We are prepared to handle any Pest Control problem you may have!
GAIN PEACE OF MIND
Same Day Pest Control Available
When it comes to pest infestations, we know you want the problem taken care of immediately. Our prompt & professional team will eradicate pests as fast as we can. We even offer same day pest control services!* *If you call before noon (M-F)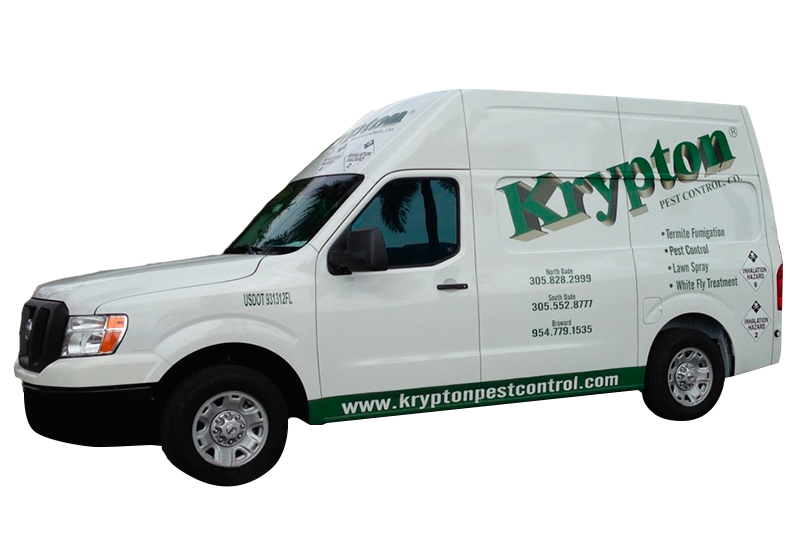 TESTIMONIALS
What Are Clients Are Saying
" Wonderful company to work with. Reached out about tenting and that same Friday the tent was up. They arrived in a timely manner the day of and suggested I remove a couple more items from the house..."
" These guys are great, special thanks to Santiago and supervisor Michael, was kind of worried in the beginning as I always go with companies that are recommended, everything went smoothly."
" On April 27th our condo was tented by Krypton. The salesman came to the meeting and explained in detail how to get ready before tenting. We also received information in writing. "
" The crew was very professional, polite and respectful (short on English) but not an issue. Company called as ahead as promised and showed up within the time frame and adhered to my requested time."
" After months of working with inexperienced exterminators we finally found Krypton Pest Control service that knows the difference between black varied ants and black carpet beetles."
" I highly recommend this company. I have several rental apartments and use them regularly to keep pest out of the units. They work with my tenants schedule and are very flexible. I also use them to..."
" Armando and his team are dedicated to positive customer service. They are on time and communicate with homeowners during the whole process. Good prices for great services!!!"
PEST SOLUTIONS
We Protect You From Over 50 Pests
Is a mystery pest bugging your household? If you're not sure what kinds of pests you have, it can be hard to know what you need to do to solve the problem. Get your answers here using our guide to common pests in South Florida. Krypton Pest Control can help you identify that mystery pest and can get rid of them for good.
VIEW ALL
SCHEDULE YOUR FREE PEST INSPECTION TODAY!
Tell us how we can help you get back to being bug-free!